The next Idea Fund application deadline is Monday, November 7, 2016.
Please note that you may submit your application until 11:59pm on November 7th, however, we encourage you to submit it before 5pm.  We will only have support staff available until 5pm to answer any questions for you about the application. All materials must be submitted by this deadline. The application is online.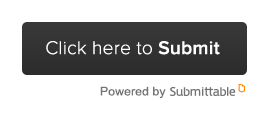 Also check out our Facebook page for more info.
Click to download a Sample Application and a Budget Template.
What Types of Projects will be funded?
The Idea Fund is committed to new, risk-taking forms that help to define new practices in contemporary art. A panel of professionals will select up to twelve (12) projects submitted by individual artists, curators, performers, collectives or collaboratives that must be completed by December 31, 2017.
Who Can Apply?
The Idea Fund will support individual artists, curators, collectives, collaboratives, or partnerships. If applying as a group, the artistic group can be long-standing or created specifically for this project; however, at least one member of the group must be living and working in the greater Houston area. Please identify one participant to serve as the lead contact for the project. Please note that past recipients of an Idea Fund award may not re-apply for a grant as a lead artist.
Review Process & Selection Criteria
All proposals are evaluated based on criteria including:
The artistic and creative strength of the proposed project
The overall vision of the applicant(s)
The capacity of the applicant(s) to realize the project
The accessibility of the resulting project to the public
The project's demonstration of community support and commitment to serving a local constituency
Proposals will be reviewed by a panel of jurors composed of artists and arts professionals.
Funding Priorities
Please keep in mind that The Idea Fund favors projects that exemplify the unconventional, interventionist, conceptual, entrepreneurial, participatory, or guerrilla artistic practices that occur outside of the traditional frameworks of support. Works that are eligible for conventional sources of funding are highly unlikely to be awarded.
What kinds of projects are eligible for funding?
The work of an individual artist, collective or temporary association of artists
A project of a temporary or permanent artist run space
Curatorial projects that focus on unconventional artistic practice
An exhibition that has a strong public component (i.e., projects which involve the public via process, production, or presentation)
Publications of creative writing, including printed matter, and online publications
A public event, performance, or intervention
A screening, lecture or workshop series
A temporary public art project
Site specific installations
Web-based projects
Audio, video and photo projects
Interdisciplinary, emerging fields and new media projects
What kinds of projects WILL NOT be funded?
Projects proposed by a 501(c)(3) non-profit organization
Projects in which the lead artist lives outside of Houston
Projects in which all artists reside outside of Houston
Projects that do not have a public component (i.e., projects which do not involve the public via process, production, or presentation)
Projects that are not accessible and presented to the public
Projects that do not exemplify innovative practices in contemporary art
If you have questions, please come to an information session.
For more information, check out some of the previously funded The Idea Fund projects.
If you have questions about whether your proposal is eligible for The Idea Fund, please call Rachel Cook, TIF Administrator, at 713.223.8346 or email info@theideafund.org.
Here are some Frequently Asked Questions:
If you have any questions that are not addressed below, please contact Rachel Cook, TIF Administrator, at 713.223.8346 or email info@theideafund.org.
When does my project have to end?
Your project needs to have some sort of "end" by DEC. 31, 2017. This means you need to have an exhibition, performance, opening, workshop, etc. by Dec. 31, 2017.
Where do I submit my application?
This is an online application.  Click here to apply.
I'm a Houston artist, but I want to work with some artists or do some of my project outside of the city, can I still apply. YES! But please note, that something (an exhibition, a performance, a workshop) MUST happen in the greater Houston-area. We also would prefer that you remain living in Houston during your project.
When will I find out if I got the grant?
This is what we are aiming for: Grantees will receive phone calls by mid-December; while rejection emails will go out during the same time. Please sure to submit all your contact information so that we can contact to you either way.
How many project proposals can I submit.
You can submit as many as you like. Groups or collectives can submit one and each member can submit for individual projects. Just note that the likelihood that a project with the same lead artist of a group/collective and an individual project to be funded is slim. But if the projects are compelling then they can both be funded. This is up to the decision of the panel.